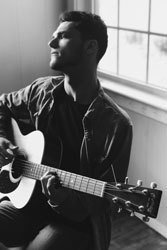 It's understandable if you want to learn the fingerpicking style of playing a guitar. It just looks and sounds cool compared to just plucking the strings. It's also understandable if you want to find the best Martin guitar for fingerpicking, since the Martin brand is famous in the guitar industry.
The problem is that Martin has about 200 different guitar models available. So which ones are the best for fingerpicking?
The good news is that most of these models are very versatile, and can work for a wide range of playing styles including fingerpicking.
The even better news is that we can help you find the Martin guitar models that may be more suited for your fingerpicking style than others.
Top 5 Martin Guitars for Fingerpicking: Comparison Chart
Best Picks of Martin Guitar for Fingerpicking
It's true that you should first try out various Martin guitars to see which ones fit your fingerpicking style of guitar-playing. But it's impractical to actually try out all the 200 models that Martin offers.
You may instead start your choice with these particular models that we've picked for their suitability with fingerpicking.
#1: Martin LX1E Little Martin Solid Sitka
Last update on 2021-01-14 / Affiliate links (#ad) / Images from Amazon Product Advertising API
This is properly named, as the Little Martin is the tiniest guitar in the Martin lineup. But don't let its size fool you into thinking that it's basically a toy.
When it comes to musical quality, it plays big.
Little Size
The small dimensions of the Little Martin are actually good from a fingerpicking point of view.
That's because picking the strings using fingers requires more strength than using a pick. A child or an elderly guitarist may find the Little Martin easier to play than a standard-sized guitar.
Also, the small size makes the Little Martin a lot more portable. That means you can take it anywhere, and you should have more opportunities for practice. This should let you become better at fingerpicking more quickly. It even comes with a nice padded bag for easier carrying.
Finally, the obvious advantage of a small guitar is that smaller people can just handle it better. It's great for smaller hands as well.
Great Sound
This offers a terrific sound, as it can deal with medium-gauge strings. The sound is beautiful, and it's resonant as well.
With the onboard electronics, you can use it for playing concerts and for recording.
Great for Newbies
As this is small and affordable, it's a good option when for newbies. Guitar fingerpicking for beginners can take time to learn, and with this instrument they'll have a great time.
But just because it's terrific for newbies doesn't mean that the pros will disdain such a guitar. Don't forget that to this day, Ed Sheeran still plays this particular guitar model.
What I Like
Easy to carry around
Great for children's smaller hands
Elderly players can use this for fingerpicking
Great tone
Resonant
Has onboard electronics
What I Didn't Like
May be hard to get used to at first
It's not balanced to play when standing
Larger fingers may find it harder to move around the strings
#2: Martin X Series 2015 DX1AE
Last update on 2021-01-15 / Affiliate links (#ad) / Images from Amazon Product Advertising API
This has the D-14 fret body design that many of us are familiar with. With this dreadnought body shape, you should have a familiar design that should help you learn more about fingerpicking.
It's very affordable, but then that just makes it among the best Martin guitars for the money.
Sound
This isn't very resonant at all, according to some, but that's not always a bad thing. That means when you practice, you won't bother the rest of the people in your home.
Others, however, like the projection of the Martin DX1AE.
The top wood here is solid Sitka spruce, and the sides are made from high-pressure laminate. The sound you get is rich and gorgeous, and it won't sound cheap at all.
The solid spruce top is actually a bit thicker than what you'd find in the guitars in this price range. This actually helps in making the sound louder, and with a bit more bass.
You can just practice in your room, and only you can hear the mistakes you make while trying to master fingerpicking. You won't have to embarrass yourself, even if you shouldn't feel embarrassed at all when you make mistakes as a newbie.
But this is an acoustic-electrical guitar, so you're not limited to playing softly. Just plug this into your amplifier and a nice set of speakers, and you're set to perform and to record.
Versatile Playing
This is good for fingerpicking, but then again, it's a guitar that you can use for just about any playing style you want.
It's quite durable as well, so you shouldn't get worried when you hit this against a wall every now and then.
The tuners are reliable as well, so you won't have to keep retuning the strings. This is true even for fingerpicking, which does stress the strings more than strumming.
This comes with a 25.4-inch scale, a nut width of 1 and 11/16 inches, and a 16-inch radius. You shouldn't have any trouble running your fingers around the black fretboard, regardless of how frenetic your fingerpicking gets.
All in all, this comes with the craftmanship that you'd expect from any Martin guitar. It's a solid choice for any style of playing, and you won't have to buy another guitar if you already have this and you want to try fingerpicking.
What I Like
Looks great
Terrific tone
Comfortable to play
Versatile for any playing style
Durable
What I Didn't Like
May not be as resonant as some might like
Not specifically designed for fingerpicking
#3: Martin X Series 2015 LX Little Martin
Last update on 2021-01-15 / Affiliate links (#ad) / Images from Amazon Product Advertising API
Yes, this is a Little Martin too. But it's a bit different from the first Little Martin on this list.
Of course, we chose to emphasize that difference by trying out a black guitar. That's to easily differentiate it from the other Little Martin, since they have the same shape and size.
Material
The most notable difference here is that the top wood in the LXM is made with high pressure laminate instead of solid Sitka spruce. This does affect the sound a little bit, but it's too subtle for most newbies to notice.
What you may notice if you're a beginner is that the HPL is tougher when it comes to enduring bumps and knocks. It also isn't affected as much by sudden changes in humidity and temperature.
What this means is that this great for camping and other outdoor use. It's such a hardy little guitar.
The other main difference here is that you don't have any electronics. That makes it even more affordable, and it's great for casual use.
Same Benefits
Again, the size here is beneficial for so many reasons. The smaller size is great for smaller hands, and works very well with children.
You don't need to be as strong as most adults when you play this using the fingerpicking style. You're able to pick the strings with little effort, which is great if you're getting older.
It's also easy to travel with, especially with the padded bag. You won't have as much trouble carrying this around or packing into your car.
In fact, its size is perfect for the overhead cabin on a plane.
Terrific Tone
Despite its small size, its sound compares very well to its bigger counterparts. You can project the sound just as much as a regular guitar can.
That means more people around you can enjoy your playing, especially as you get better at fingerpicking.
Overall, it's another Little Martin that you can get for newbies, children, and older people. The smaller size does get getting used to, but that shouldn't be a problem after a while.
What I Like
Terrific tone
Resonant as bigger guitars
Easy to travel with
Suits smaller hands and weaker fingers
Looks cute
What I Didn't Like
Doesn't look as "serious" as regular guitars
May be harder to pluck with large fingers
#4: Martin D-10E Road Series 
Last update on 2021-01-15 / Affiliate links (#ad) / Images from Amazon Product Advertising API
This is another affordable Martin guitar, but it sure doesn't look like it's cheap. Instead, it even gives off a certain subtle elegance to its looks.
The wood does look lovely, but the overall simplicity of the aesthetics offers a certain kind of minimalist charm.
Of course, some may scoff that it isn't really "affordable" at all. Still, you have lots of Martin guitars with much higher price tags.
And even if you think you're spending a lot with the D-10E, you're getting a lot in return.
Fantastic Tone
This has a Sitka spruce wood for the top, and then you have sapele wood for the back and sides. The resulting tone is gorgeous, as it's very warm and rich.
With this sound, it's really great for fingerpicking as you'd be encouraged to play better as you practice.
All in all, this sounds terrific. In fact, many consider this among the best sounding martin guitars for the money.
You just want to be careful with this when you travel. With the all-wood build, you have to mind about the chances of humidity damage.
Easy Playing
It's actually easier to use the fingerpicking style here than with other guitars. It does help that it has a wide fingerboard (1.75 inches at the nut), which gives you more spaces between the strings.
That reduces the chances that you'll accidentally pluck the other strings you don't mean to play. Also, the fingerboard allows for smooth movement for your fingers as you change chords and pluck the strings.
Electronics
This also comes with the Fishman MX-T electronics, which allow you to plug into an amplifier for recordings and performances. That's great when you've become better at fingerpicking, as the style showcases off your skills beyond merely strumming the strings.
The onboard soundhole tuner is also quite convenient here. It mutes the output automatically, so you can retune anytime you want and you won't need to use a pedal.
What I Like
Fantastic sound
Elegant good looks
Uses wood all around
Comes with electronics
Comes with a soft case
What I Didn't Like
A bit more expensive than many guitars for beginners
More susceptible to humidity damage
#5: Martin D-13E Road Series
Last update on 2021-01-15 / Affiliate links (#ad) / Images from Amazon Product Advertising API
Now we come to the most expensive Martin on this list. This is half again as expensive as the D-10E, though Martin marketing officials still insist on calling this one of their "affordable" guitars.
Wood Construct
This comes with the Sitka spruce wood for the top wood, and then you have Siris for the back and sides. The tone it gives you is very clear with a nice balance.
You do have the Richlite fingerboard here, which seems standard for the Road series guitars. The fretboard is very solid, and it feels comfortable to hold.
That's crucial for fingerpicking, which can get very complicated. All in all, if you get this and start with fingerpicking, you won't be sorry.
Room for Improvement
It's not perfect by any means, though.
The nut and saddle components are made with Coran plastic, and you may want to switch that out to bone instead.
This also comes with Fishman MX-T Electronics, but at this price range you may have hoped for something better.
What I Like
Elegant good looks
Great tone from the Siris wood
Plays loud and clear, with lots of sustain
Feels comfy to play
Nice soft case for travel
What I Didn't Like
It's not exactly cheap
Plastic nut and saddle
History of the Martin Guitar
The Martin brand in the guitar industry is so old that many of the other established guitar brands today are relative newcomers compared to the Martin brand. The founder of the Martin guitar company, Christian Frederick Martin, was born way back in 1796 in Germany.
F. Martin moved to the US in 1833, where he started his company. At first this was based in New York, but in 1838 the brand transferred to Nazareth, Pennsylvania. The business is purely a family affair, as son succeeded father through the years.
The current head of the company is C. F. Martin IV, who is the great-great-great-grandson of the first C. F. Martin who founded the Martin brand.
Over the years, the Martin brand was the first to introduce features in the steel-string, flat-top acoustic guitar that became standard characteristics for the industry. They were the first to put in 14 frets in their guitar. They also developed the Dreadnought design.
Both of these accomplishments put Martin well ahead of the guitar industry. These are impressive accomplishments, especially when you consider that they came about during the Great Depression.
Today, the Martin brand is renowned for its strict adherence to taking meticulous care in building guitars. They prioritize careful sustainable-wood selection, proper proportions, and the comfort of their guitar players.
Advantages of Owning a Martin Guitar
These guitars are invariably high-quality instruments
They all sound great
They tend to be hard guitars that can last a long time
It's a famous brand
The aesthetics are subdued yet elegant
Things to Consider Before Buying the Best Martin Guitar
When you read the product specs and fingerpicking guitars reviews, focus on the following factors before choosing a fingerstyle guitar:
Cost
The Martin brand is famous in the guitar industry, and that means you're paying for the brand as well. While some are actually inexpensive, our list of recommendations includes 2 guitars in the $1,000+ range.
Sound
That means you should do some research on the various tonal quality that comes from the wood used for the guitar.
However, most beginners can't really differentiate between the different tones. That's especially true when comparing one Martin guitar with another.
It's a different matter, though, when you compare a Martin guitar with just another guitar from another brand. Chances are good that the Martin will simply sound much better.
Playing Comfort
You'll want to make sure that you can move your fingers around the different strings when you use the fingerpicking style. You're not just strumming the strings!
Most Martin guitars come in the comfy Dreadnought shape, though you may want to check out the smaller guitars for kids.
FAQs
Is fingerpicking the same as fingerstyle playing?

Technically, they're different though they're very similar. Fingerpicking is the use of your fingers (excluding the thumb) to pluck the guitar strings. Fingerstyle is when you incorporate thumb picking in your playing style.
Who are the best fingerstyle guitarists I can watch and study online?

The most famous of them is probably Don Ross, who is the only fingerpicking guitarist to win the National Fingerstyle Guitar Championship twice. You may also want to check out the playing styles of Sungha Jung, Sergio Altamura, Tommy Emmanuel, and Antoine Dufour.
Final Verdict
It's true that to truly find out which guitar is best for you, you need to try it first. But you should try these Martin guitars before anything else.
They're simply terrific, and they're designed for many different playing styles. When you've used one for strumming as a newbie, you'd find that these models still work great when you decide to learn fingerpicking.
Of them all, we would recommend the Martin X Series 2015 DX1AE. It comes at a regular size and at a "regular" price"
You still get that regular Martin attention to quality and detail, and these are things that you'll appreciate as a guitar player. Pick the best Martin guitar for fingerpicking from our list, and you won't be sorry!